Davao City's incredible yet sophisticated culture is one thing that preserves its greatness in the eyes of its citizens and the tourists as a whole. But alongside its characteristics, the city's delicacies also made a huge impact on the popularity of the locality to the face of the Philippines and even across the globe. And as its signature ingredient, the Durian fruit makes its delicacies unique and purely Davao style.
Boneless Steamed Chicken with Durian Filling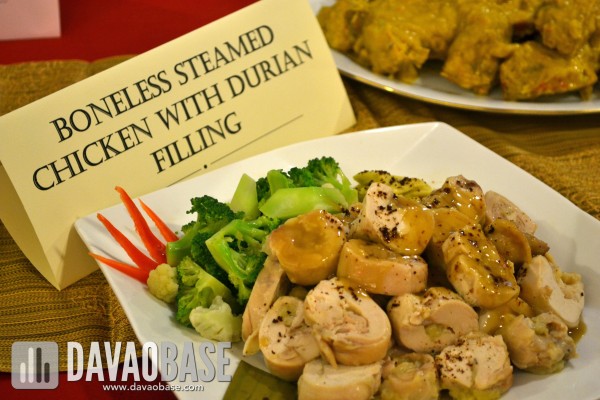 Have you ever tried eating chicken with the rich flavor of Durian? If you don't like the strong taste of the fruit but wanted to try it, then eating this delicious delicacy will surely bring your Durian tasting escapade into a whole new level. With the unique taste of Durian mixed with the interesting spices, you will surely drool at your first glance to this food.
Burger Patty with Durian and Corn Sauce
Are you an American food fan? Then eating Burger Patty with Durian and Corn Sauce will give you an American feel with a Davao food taste. Its unique flavor gives you a better appetite and will make you crave for more. Just make sure you had enough rice so that you will surely enjoy its flavor from the patty to the sauce.
If you love sea foods then the amazing shrimp Camaron with a touch of Durian will surely give you total satisfaction. As a unique recipe, you can taste this among restaurants and hotels across Davao. Tasting this delicacy will bring you more enjoyment and will give you the best of sea-foods in a different but delicious way.
Rolled Bacon and Durian in Tartar Dip
This is another American-Latin food that has a rendition of a Durian Flavor. With the mixture of Bacon and tartar flavor powered by the scent and energetic taste of Durian, you'll get good compliments of flavors that will never sacrifice your satisfaction.
Fish Fillet in Durian Sauce
I know many people love fish fillet. That's why, with the innovative minds of Davao chefs, they come up with a unique type of fish fillet as it is being flavored with the taste of Durian. By putting a mixture of Durian flavor and other spices in the sauce, your fish fillet will get a better flavor compared to the ordinary type
Aside from the shrimp Camaron, Crabs are also one of those that people love when it comes to Durian flavor invasion. With the durian filled sauce scattered across the casserole of crabs, you will never wait for another second to taste this delicacy.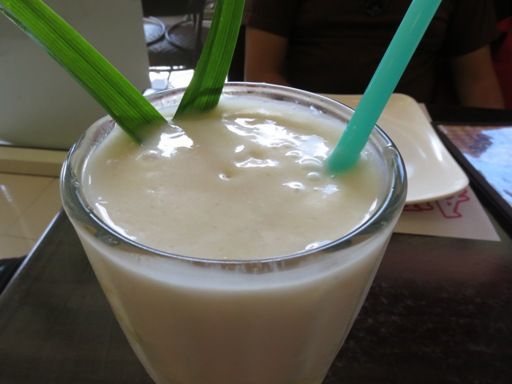 Durian is not only limited among main dishes. Durian is also used among famous beverages. As a tropical city, Davao is famous with its Durian Shake. From the interesting smell with its cold and mind blowing flavor, you will be happy to have it while strolling across the city.
Another thirst quencher in this tropical city is the Durian Ice Cream. Just like any ice cream, its creamy flavor is complimented with Durian and will always be a good summer desert among people of Davao and the tourists visiting the place.
Aside from the Durian style Davao food presented above, there are way too many different types of delicacies that you can try in the city. All you have to do is visit the city and roam around while tasting its unique and one of a kind food that you will always find memorable.
[ About the Author:
Breech Asher M. Harani is a Content Writer/Film Maker who graduated a Degree in Arts Major in Mass Communication at the Holy Cross of Davao College.]
[Image sources: http://www.davaobase.com/ , http://i467.photobucket.com/albums/rr34/tgf_bucket/Delight%20My%20Appetite/IMG_4641_zpsf2cc2e56.jpg, http://photos.the-protagonist.net/albums/albuo93/IMG_0098.jpg]