I don't understand these changes, although I know these terminals in Manila airport. I traveled last year from Davao to Manila and we passengers went our way to terminal 3.
Here is the announcement from Cebu Pacific, which you might understand:
Starting August 15, 2015, Cebu Pacific flights utilizing turbo-prop or ATR aircraft, such as those from Manila to Caticlan, Busuanga, Laoag and Naga, will operate out of Ninoy Aquino International Airport (NAIA) Terminal 4.

Meanwhile, all Cebgo (formerly Tigerair Philippines) flights will operate out of NAIA Terminal 3, beginning the same day. All Cebgo flights utilize jet or Airbus A320 aircraft.

This is in line with the Manila International Airport Authority (MIAA) advisory, dated May 28, 2015, to maximize runway space at NAIA. CEB fully supports this government effort to improve air traffic conditions in Manila.

The Cebu Pacific group advises its passengers of the following terminal changes for those departing from and arriving in Manila. Flight times remain the same.
Check also this infographic from its Twitter account: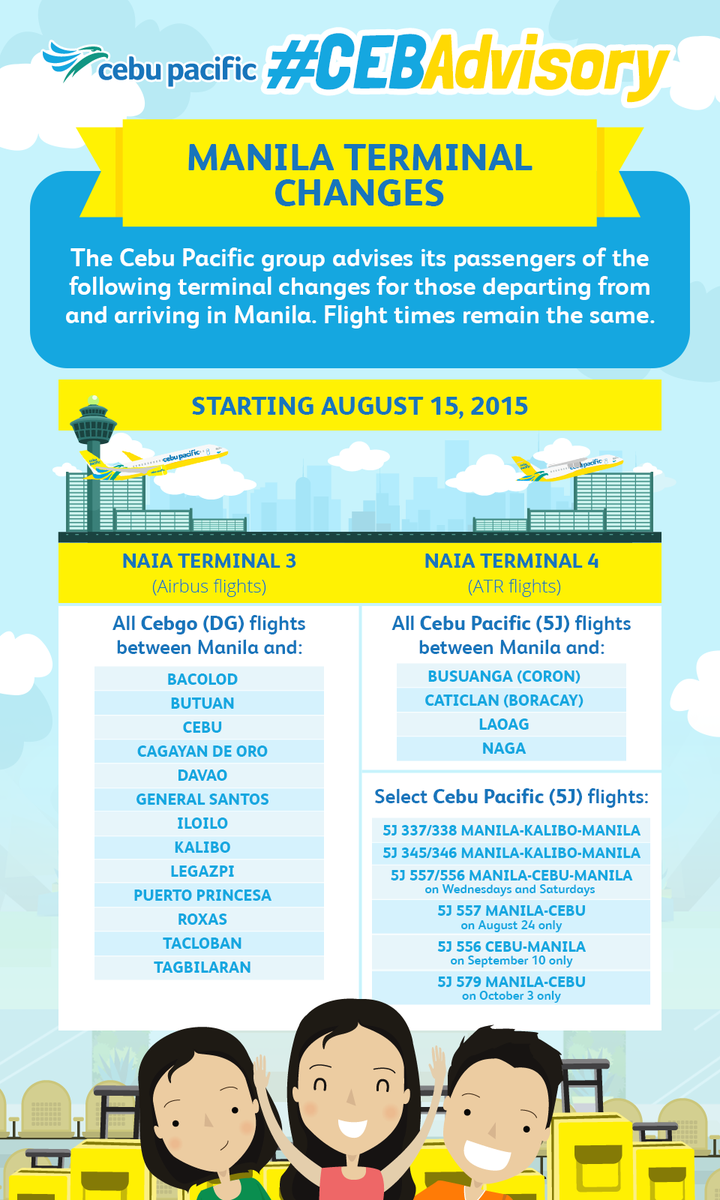 Read more of this news here or here.