Napoles. This name keeps buzzing my ears these past few weeks like a maddening monotony. Deafening, annoying, disappointing.
How can you not be annoyed wherever you go you always hear people talking about it? Even being alone in my room, I hear the name Napoles from a neighbor's TV. Imagine how many times a newscaster say it each day? How many times you see her face with her name in your Facebook feeds? Or even you how many times you shared a Napoles topic on your Facebook status?
Well, let's accept it. It's trending now. It's the most-talked issue these past several days. Probably Philippine's scandal of the century. You can even make money out of it if you know how. It's from this Napoles pork barrel scandal issue that the media are making more money.
Who really is Napoles? Well, according to my conscious mind and according to what I've heard from TV, her full name is Janet Lim Napoles. From what I've heard from the news this woman been implicating big names in Philippine government for corruption. Not just big names, but very powerful public officials in the country (officials who probably exempted to punishment according to the word Impunity). Senators and congressmen alike, she name names.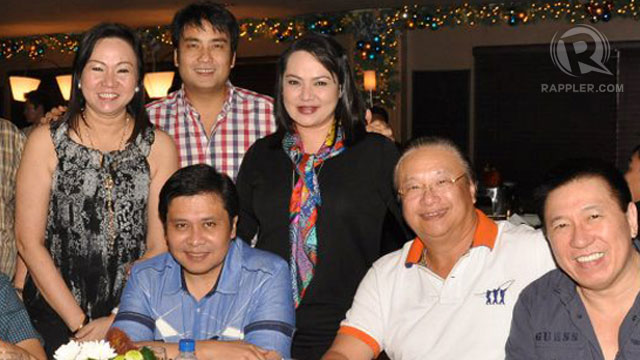 Not new in Philippine media. Not new in Philippine politics. It's part of Philippine culture I want to think. It's what Filipinos are. It's the Philippines.
Aren't you tired?
I wish I can go to a mountain where there's no TV or radio or the Internet. Other than the food, gears and things needed, I'll bring with me good books, probably a guitar too. I'll just play, read, write, contemplate. Closer to nature. Closer to God. Away from evils, away from sad, shocking stories the media love to deliver and people love to hear.
But no man is an island.
Aren't you tired?
So what you think this Napoles girl can do to us? What message she's bringing to us? Is this a time for us to be heard? Our grievances and sentiments be heard? Time for revolution? Again?
Since when was the last People Power? What happened after two People Power? Has the revolt been a favorite pastime for Filipinos? But have we seen change? What would happen if people march again in EDSA? Will the corrupt government officials finally be jailed? For Life? Look what happened to Erap. If another People Power takes place again, what would happen to the officials being investigated and trialed? What would happen to the country after another successor sits in Malacanang?
Aren't you tired? It keeps on and on and on like a loop of a tape recorder.
Have you asked yourself why our country is not progressing, contrary to the economic progress the present administration is claiming? Have you thought about it? Have you looked at yourself in the mirror and asked why?
Come to think of it. If the public was indifferent to the controversies in government. If each of us just went on with our lives, ignored all the news the media was feeding to us. What could have happened? We have the right to be angry. I understand our right to speech and expression. I understand democracy.
I just don't understand why we citizens can't stop from being too contained with controversial issues to the point of ridiculing our own government leaders involved, to the point of losing respect to them. I can't understand why we easily believe what the media tells us. We tend to trust the media more than our courts of law. Is this how we should treat our leaders?
But are they leaders? Do they deserve to be leaders? Are they apt to lead our country?
Aren't you tired?
[Image Source]
You may also like: